Work Stream 2
Work Stream 2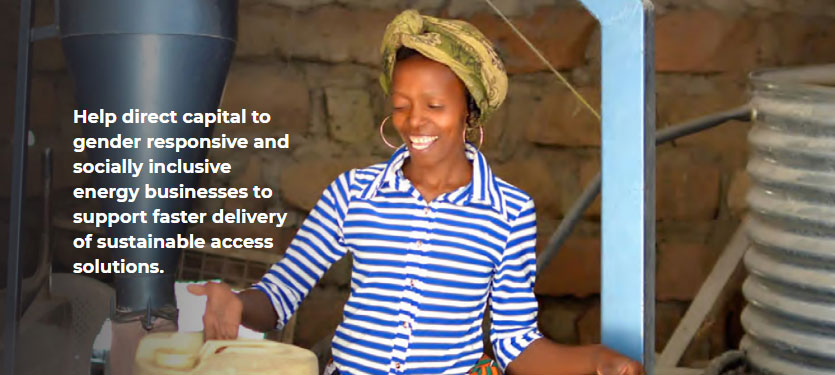 Problem Statement
Finance needs to flow faster to support gender responsive and socially inclusive energy access solutions along the entire value chain. Financiers seek a bankable investment pipeline but face challenges in screening for proposals that meet their investment criteria (e.g. return on investment, size of loans) and timing. Enterprises and market participants face barriers in accessing finance and how to create financially viable business models that can go to scale and don't rely on non-market based revenues to be sustainable.
To support achievement of the Sustainable Development Goals and the Paris Agreement, partners in the People-Centered Accelerator will work together to accelerate action across the energy sector to help unlock finance from private and public sources for gender equality, social inclusion and women's empowerment in the energy sector.
Proposed Accelerator Activities
Advocate for energy companies and investors to apply a gender responsive and socially inclusive lens to investments in energy access.
The People-Centered Accelerator aims to work with partners to:
Bring together stakeholders from the finance and energy communities and those working on gender and development sectors to create a common language and narrative around the case for gender responsive and socially inclusive access investments.

Explore what work has been done in developing benchmarks for gender responsible and socially inclusive investments in energy access. Use/ tailor this to help develop a Return on Investment metric (in $) for investing in women in energy access if this is not already available. Encourage others to adopt such a metric.

Tell the story and showcase investments in gender responsive and socially inclusive sustainable energy access solutions.

Celebrate leadership of financiers investing in gender responsive and socially inclusive access solutions.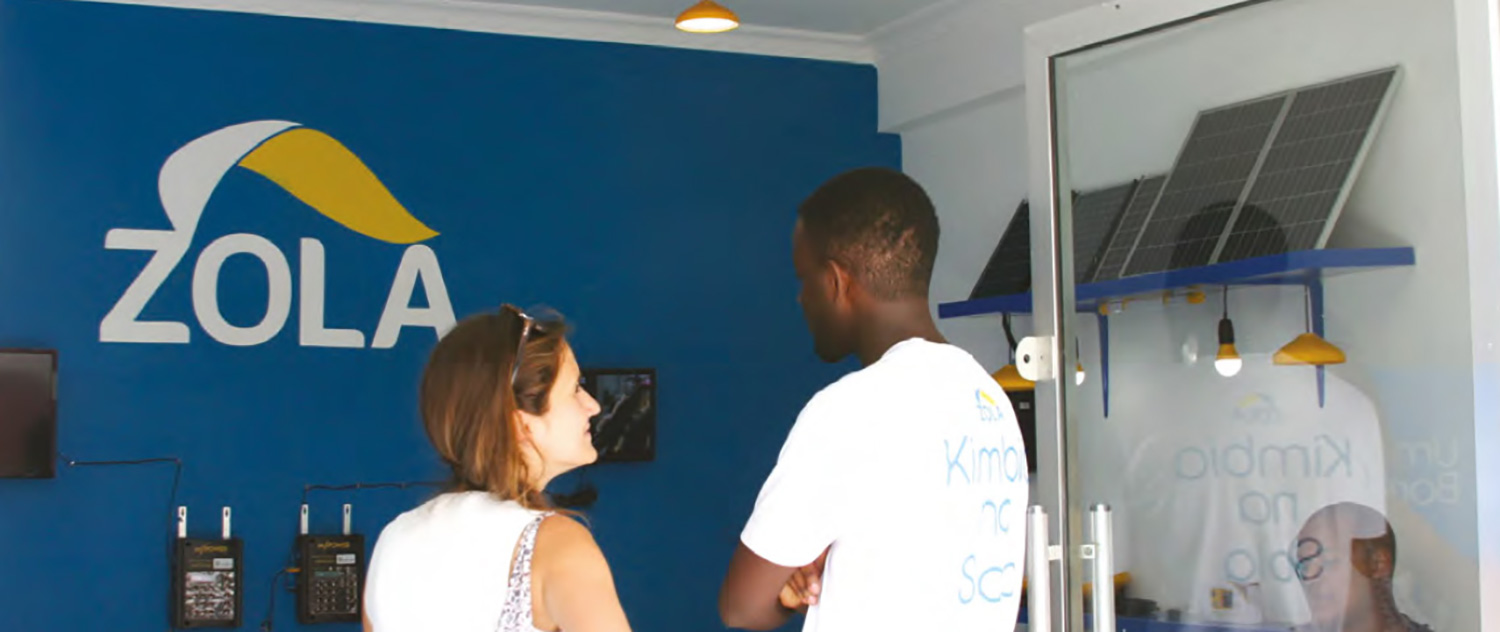 How can you get involved?
We would like to hear from stakeholders who are interested in engaging and supporting the People-Centered Accelerator and its mission. Broader, more diverse input will enable more inclusive perspectives and participation in the planning, design and delivery of energy services for all.