Africa Carbon Markets Initiative
Led by a thirteen-member steering committee of African leaders, CEOs, and carbon credit experts, ACMI aims to dramatically expand Africa's participation in voluntary carbon markets.
ACMI's ambition is to:
Grow African credit retirements ~19-fold from 2020 to ~300 MtCO2e per annum by 2030 and up to 1.5-2.5 GtCO2e by 2050;
Create or support 30 million jobs by 2030 and more than 100 million jobs by 2050 through the carbon project development, execution, certification, and monitoring;
Raise the quality and integrity of African credits to mobilize up to US$6 billion by 2030 and more than US$100 billion per annum by 2050;
Ensure equitable and transparent distribution of carbon credit revenue, with a significant portion of revenue going to local communities.
 Global Energy Alliance for People and Planet, Sustainable Energy for All, and the UN Economic Commission for Africa are collaborating to launch ACMI. The UN Climate Change High Level Champions is a supporting partner of ACMI.
ACMI's roadmap to scaling voluntary carbon markets in Africa has been launched on 8 November 2022 and is available here for download.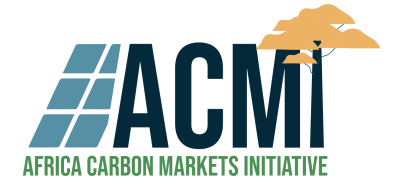 ACMI Steering Committee
African Governments
Yemi Osinbajo, Vice President, Government of Nigeria
Global Expertise
Iván Duque Márquez, Former President, Government of Colombia

Annette Nazareth, Chair, Integrity Council for Voluntary Carbon Markets

Samuel Thevasagayam, Deputy Director, Gates Foundation

Gillian Caldwell, Chief Climate Officer, USAID

Bogolo Kenewendo, Africa Director, Special Advisor, UN Climate Change High-Level Champions
Verification/Registry Agencies
David Antonioli, CEO, Verra
Suppliers, Financiers, Intermediaries and Buyers
Sitoyo Lopokoiyit, CEO, M-PESA Africa

Ariel Perez, Managing Partner, Hartree

Riham ElGizy, Director, MENA Voluntary Carbon Exchange

M. Sanjayan, CEO, Conservation International
Partner Collaborators
Damilola Ogunbiyi, CEO, Sustainable Energy for All (SEforALL), Special Representative of the UN Secretary-General for Sustainable Energy for All

Joseph Nganga, Vice President Africa, Global Energy Alliance for People and Planet (GEAPP)