Ashden Awards recognise energy leaders of the future
On June 9th, 2016, UK-based charity Ashden hosted the 2016 Ashden Awards at the Royal Geographical Society in London. Ashden champions and supports leaders in sustainable energy, both locally and internationally, in order to accelerate the transition to a low-carbon world. This year's awards honored twelve organizations and programs at the forefront of innovation and creativity in the ever-expanding field of sustainability technology. Award categories ranged from use of smart energy, encouragement of sustainable communities, and innovative finance for energy practices. While the recipients' aims, methods, and technologies were diverse, unique, and often regionally based, all share a common goal of contributing to a sustainable future and strengthening their local communities. The event served not only to honor award winners, but to celebrate achievements made in the field of sustainable energy.
Rachel Kyte, CEO and Special Representative of the UN Secretary General for Sustainable Energy for All, attended the awards and inspired with a keynote address that touched on the successes, goals, and future of the clean energy movement. She was calling to mind recent events that have made a low-carbon future even more tangible, including the commitment of the world's leaders to the 17 Sustainable Development Goals and the Paris agreement in December 2015. She applauded the award recipients for their innovation and commitment to a sustainable future, but reminded the audience that the effects of climate change and unsustainable energy practices are being felt around the globe with devastating effects. She highlighted three things necessary for the success of the clean energy movement; accelerating policy, scaling up finance, and continuing innovation and creativity among entrepreneurs and organizations. She challenged attendees to continue creating unique solutions and alternatives to current energy practices.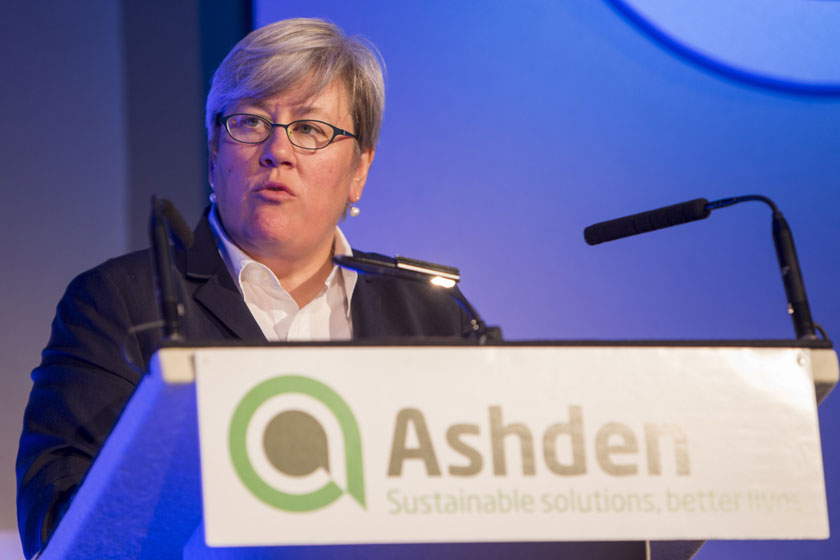 During her speech, Ms. Kyte asserted that in order for real progress to be made, those working for a sustainable future need to "shake things up", and called for greater diversity within the energy sector. Exclusivity in the energy sector promotes homogenous thinking, with little room for the voices of minority groups and women, who are disproportionally affected by unsustainable energy practices. Ms. Kyte said that "in order to create the new, clean, affordable energy mix we want, we need a new group of leaders", and she hoped that greater inclusion will allow women and people of color to be those vitally important figures. The young energy leaders that were honored at the Ashden Awards were an excellent representation of this diverse future, with winners of different races and both genders hailing from four continents and varying backgrounds.
The Ashden Awards served to highlight the necessity of  innovation from different viewpoints, methods, and backgrounds in bringing about a sustainable future.
For a full list of awards and recipients, visit the Ashden Awards site
Photo Credits: Ashden