Country work - Madagascar
Madagascar has some of the largest electricity and clean cooking access gaps in Africa. These gaps are a significant barrier to economic growth and diversification in the country.
We are involved in several initiatives aimed at alleviating energy poverty in Madagascar. For example, Madagascar was one of two initial countries, along with Sierra Leone, where the Universal Energy Facility (UEF) began offering results-based grants to help expand electricity connections via mini-grids. The UEF now provides catalytic finance for mini-grid projects in the country, with several projects having already electrified thousands of people.
In 2023, we are currently developing a Powering Healthcare Market Assessment and Roadmap for how to electrify underserved health facilities in Madagascar and support the Government of Madagascar and development partners, building on similar work we've done in Nigeria, Sierra Leone and Rwanda.
34%
Population with access to an electricity grid (2022)
5%
Population with clean cooking access (2020)
74$
Working population employed in agriculture sector (2021)
We welcome the support that the Universal Energy Facility of SEforALL is providing to the renewable energy-based mini-grid sector in Madagascar and our efforts to increase access to energy for all in our country.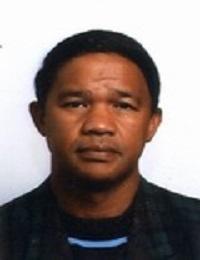 Mamisoa Rakotoarimanana
Executive Secretary, Rural Electrification Agency of Madagascar
Madagascar's leadership
In recent years, the Government of Madagascar has taken concrete steps towards prioritizing clean energy development. For example, in 2022, the government submitted its SDG7 Energy Compact of the Ministry of Energy and Hydrocarbons. The Energy Compact has several targets, including sustainable access to modern electricity and lighting for 70 percent of households in 2030; improved cooking stoves for 50 percent of households in 2030; and improving electrical and thermal energy efficiency by households, businesses and industries, public infrastructures by 60 percent by 2030.
To meet these ambitions, the government is now engaging with a wide range of partners to support its energy journey by providing financial and technical assistance. As expressed in its Energy Compact, the creation of a power supply master plan and an Integrated Energy Access Plan will be important towards identifying the energy solutions and technologies needed for different purposes across the country.
Why is our work with Madagascar important?
A lack of widely available, sufficient electricity limits social and economic opportunities across Madagascar. Agriculture is a main economic sector, accounting for almost 25 percent of GDP and comprising nearly 75 percent of the country's workforce. Yet, in rural areas, only 11 percent of the population have access to electricity, and the lack of power limits the productivity of farmers and the provision of critical public services, like healthcare and vaccine distribution. Meanwhile, just a small fraction of people, 5 percent, use clean cooking solutions, which means millions of people are exposed to harmful pollution from cooking each day. Indoor pollution remains one of the three major causes of infantile mortality.
By addressing Madagascar's electricity and clean cooking challenges jointly as part of a comprehensive energy plan, there is opportunity to deliver improved energy access for households, businesses and social infrastructure like health facilities and schools.