International Relations and Special Projects
Sustainable Energy for All (SEforALL) is uniquely positioned at the intersection of 3 major policy spheres: energy, climate change and international development. We help global leaders understand and appreciate the linkages between these spheres by bridging partnerships and creating dialogue. Through our diplomatic efforts, we help decision-makers understand the far-reaching and cross-cutting benefits of sustainable energy and the risks of being left behind.
Much of our sustainable energy diplomacy stems from our strong working relationships and partnerships with government, business leaders and the UN. We recognize that good policy and appropriate finance accelerate critical action on Sustainable Development Goal 7 (SDG7). We support ambition on sustainable energy within the UN system and at other global goal setting and implementation fora.
Our CEO serves as the UN Secretary-General's Special Representative for Sustainable Energy for All (SRSG), which creates opportunities for SEforALL to contribute to the UN agenda on energy. Members of SEforALL's senior management team identify strategic speaking engagements and bilateral meetings to deliver key messages on the critical path to success in achieving SDG7.
Read more about our relationship with the UN.
Recent Highlights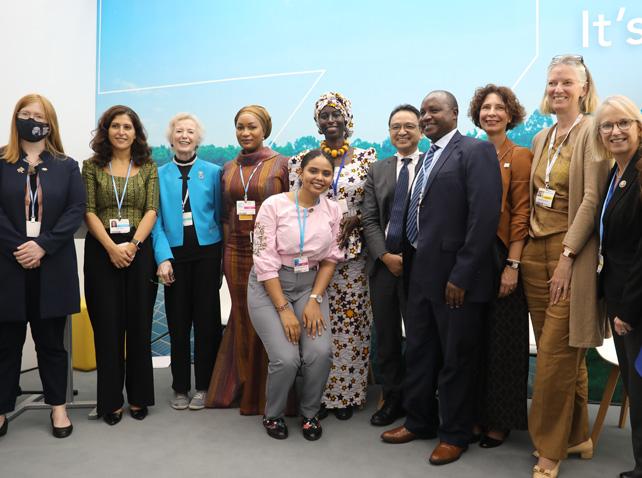 SEforALL at COP26: Week 2 recap
In the second week of COP26, the need for climate action that does not stifle developing countries from reaching their economic and social goals became a key focus among negotiators.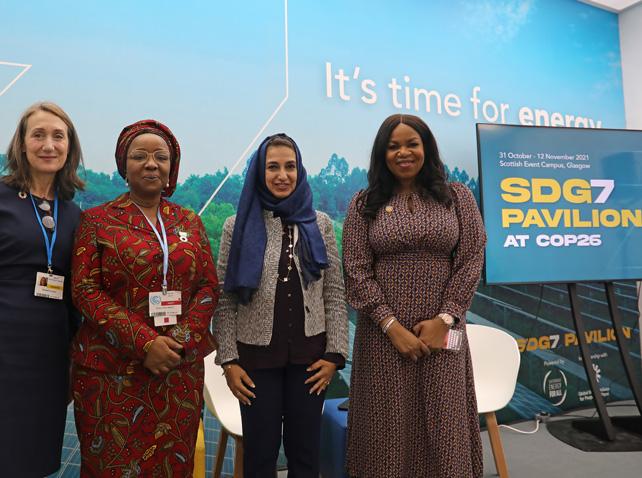 SEforALL at COP26: Week 1 recap
While negotiators continue their efforts to arrive at agreements on climate change mitigation and adaptation, the discussions at side events and COP pavilions help build momentum among delegations around the strategic importance of sustainable energy for all.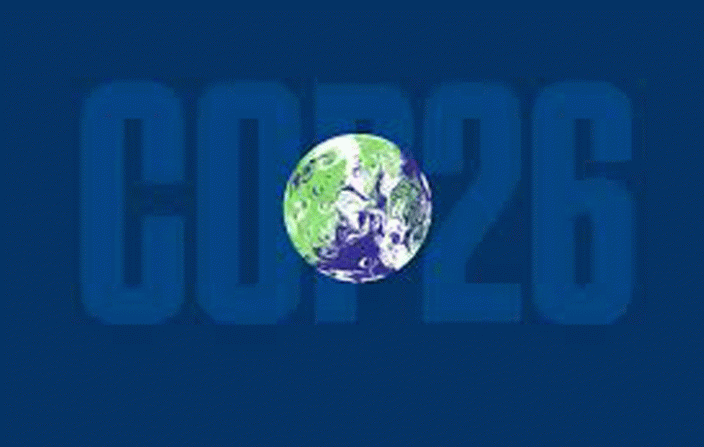 SEforALL at COP26: It's time for energy. The world can't wait.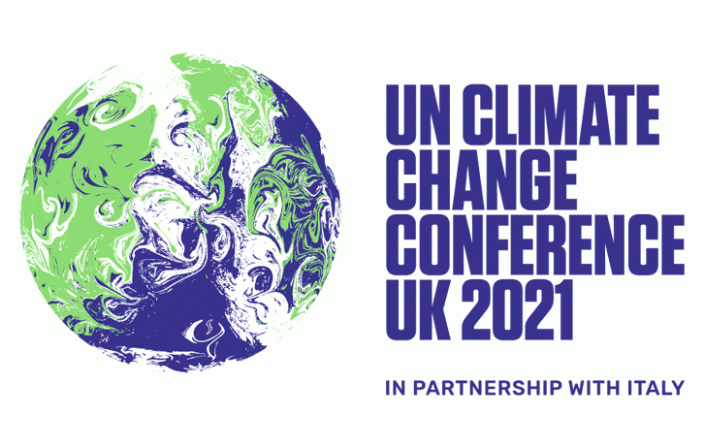 Energy Transition Council unveils strategic priorities beyond COP26
On Energy Day at COP 26, the ETC unveiled its strategic priorities for beyond COP26.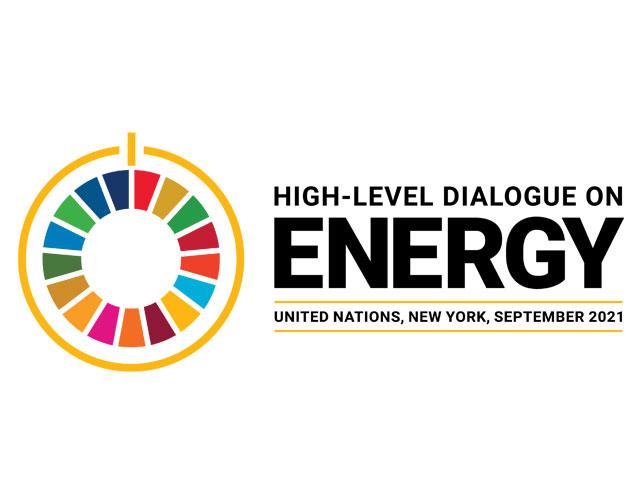 UN High-level Dialogue on Energy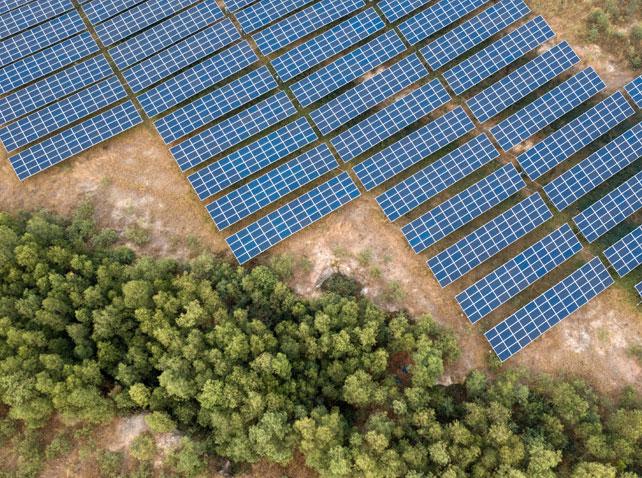 Press release
22 Sep 2021
Global leaders set to act to increase energy access while reducing emissions at first UN energy summit in 40 years on 24 September
Announcements to trigger a major step forward in addressing both energy poverty and net-zero emissions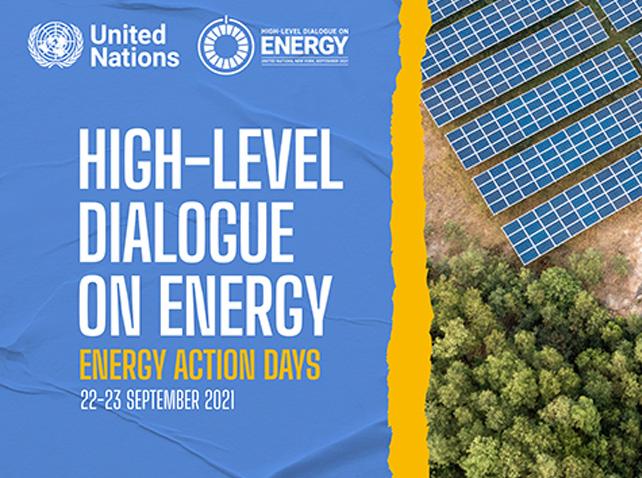 UN High-level Dialogue on Energy: Energy Action Days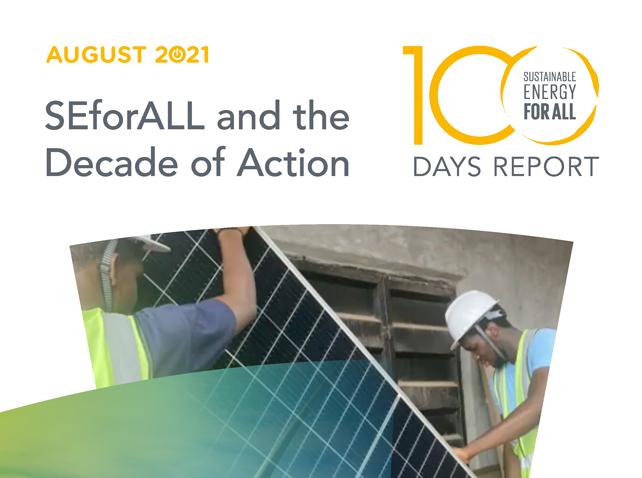 100 days report
30 Aug 2021
SEforALL and the Decade of Action - August 2021
This report provides an update on Sustainable Energy for All's (SEforALL) activities in the period 16 May to 24 August 2021.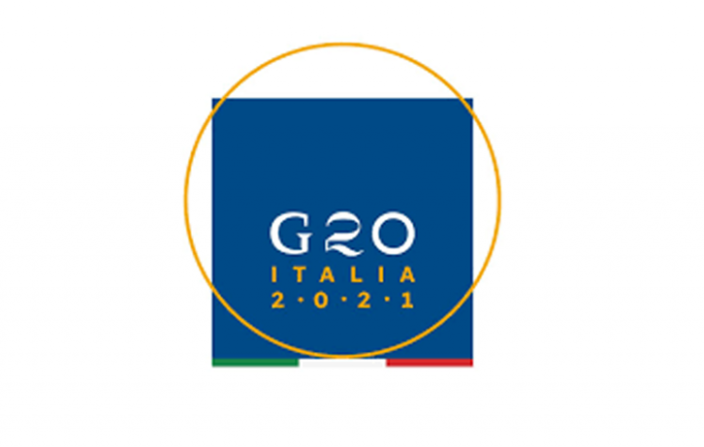 External event
22 Jul 2021
G20 Ministerial Meeting: Environment, Climate and Energy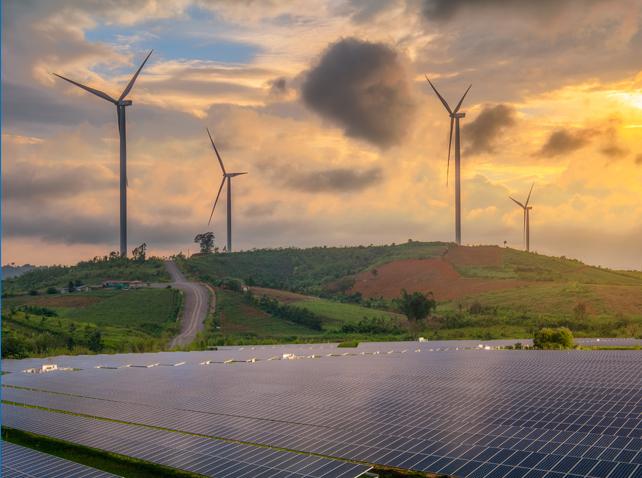 Energy Compacts, USD 1 billion for renewables in developing countries announced at Ministerial Thematic Forums
Ambitious commitments to help the world achieve universal access to clean, affordable energy were made last week during the Ministerial Thematic Forums for the High-level Dialogue on Energy.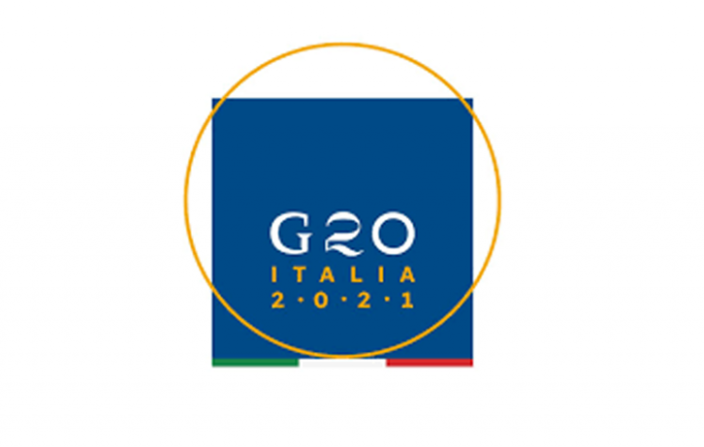 G20 - SEforALL side event: Eradicating energy poverty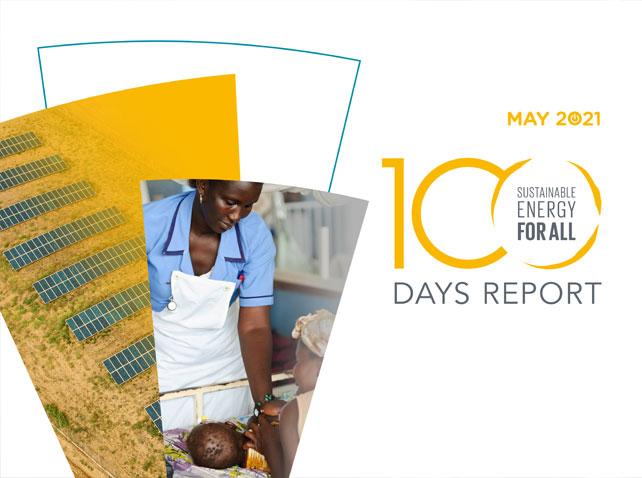 100 days report
18 May 2021
SEforALL and the Decade of Action - May 2021
This report provides an update on Sustainable Energy for All's (SEforALL) activities in the period 5 February to 15 May 2021.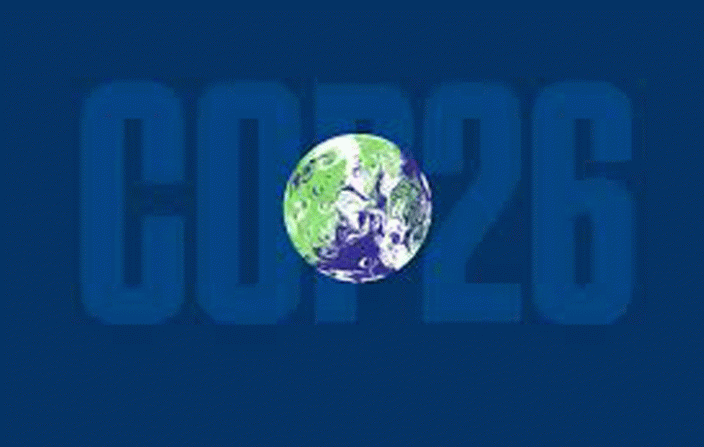 Engaging countries through the Energy Transition Council
The Energy Transition Council (ETC) was established in September 2020 and is one of the key initiatives of the UK COP26 Presidency for promoting and supporting ambitious clean energy transitions in developing countries. Our CEO is the council Co-Chair and we are directly involved in supporting the council's overall strategy for engaging an initial 12 countries: Egypt, Kenya, Morocco, Nigeria, South Africa, Bangladesh, India, Indonesia, Laos, Pakistan, Philippines, Vietnam. Working with the UK COP26 Presidency, which is the Council's Secretariat, we helped design the latest Ministerial meeting in April, involving representatives from all the ETC's countries. The series of Ministerial meetings are intended to secure continued high-level political support for a clean energy transition.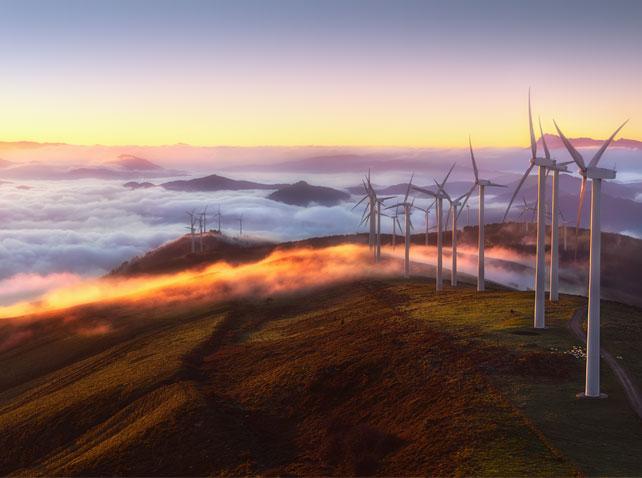 Over 20 ministers call for urgent action on energy access as UN High-level Dialogue on Energy formally launched
Over twenty ministerial-level "Global Champions" from UN Member States have today issued a call to action to achieve affordable, clean energy for all by 2030 during the launch of the UN High-level Dialogue on Energy.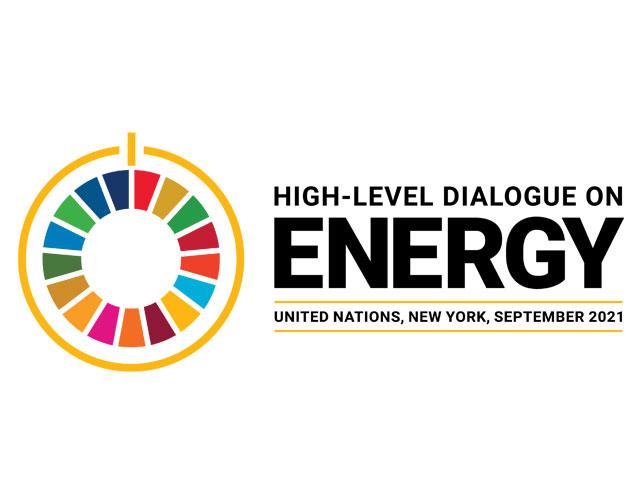 Technical Working Groups to Prepare Roadmap for Universal Energy Access and Energy Transition in Lead-up to UN High-level Dialogue
The co-leads and expert members have been announced for five Technical Working Groups that together will prepare an action-oriented global roadmap for achieving affordable and clean energy for all (SDG7) by 2030 and net-zero emissions by 2050, for consideration at the UN High-level Dialogue on Energy, a summit-level meeting to be held in September 2021. Energy Compacts will be supported by Sustainable Energy for All (SEforALL) together with UN-Energy members as co-leads.
Read more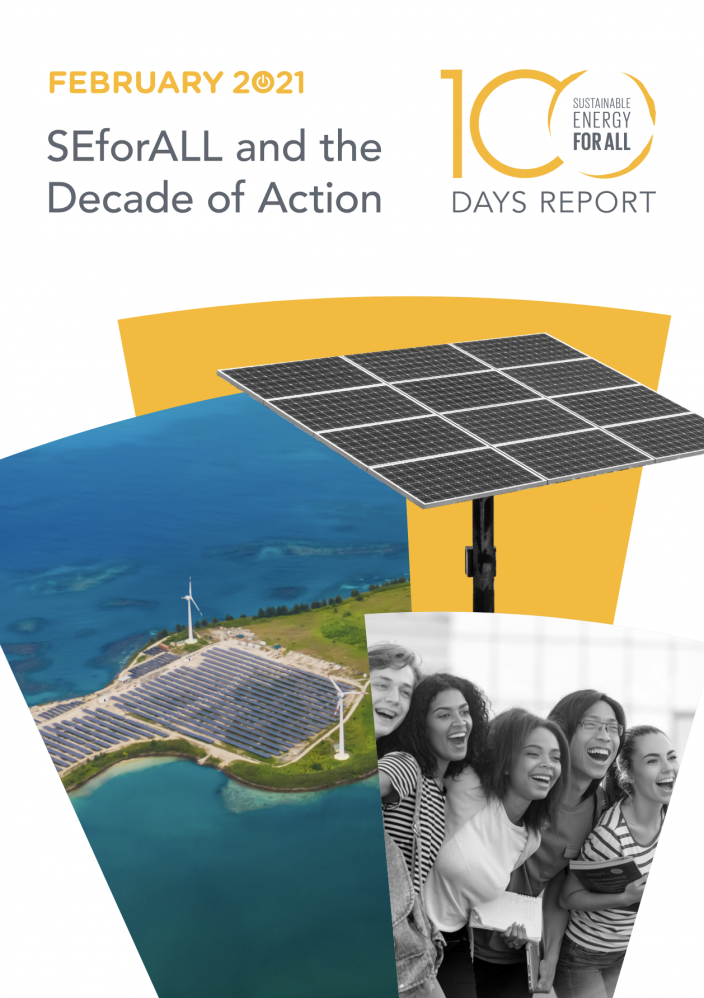 100 days report
04 Feb 2021
SEforALL and the Decade of Action - February 2021
This report provides an update on Sustainable Energy for All's (SEforALL) activities over the past 100 days, covering the period 27 October 2020 to 4 February 2021. It is the fourth 100 Days Report published by SEforALL, offering an overview of how the organization is progressing in the Decade of Action for the Sustainable Development Goals (SDGs).


SEforALL helps put sustainable energy access on G20 agenda
The G20 Energy Ministers Meeting concluded on 28 September with energy ministers from the world's 20 largest economies formally recognizing the importance of energy access in their official communique.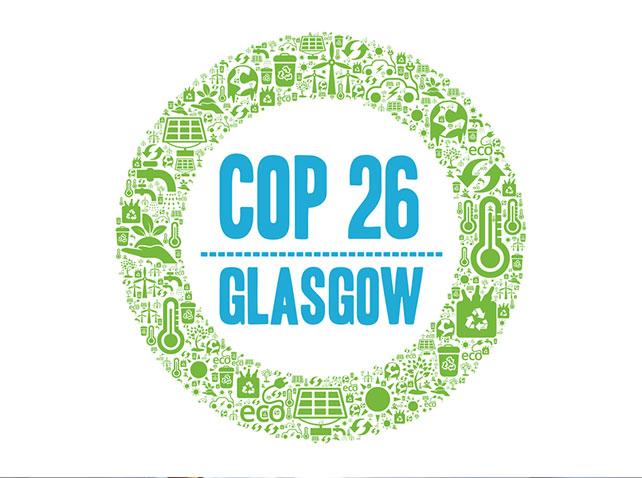 New COP26 Energy Transition Council to be co-chaired by UK government and SEforALL launched at CEM 11
The UK Government, host of the 26th United Nations Climate Change conference (COP26), has announced the formation of a new 'COP26 Energy Transition Council' to drive the shift to clean energy ahead of COP26 and will be supported by Sustainable Energy for All (SEforALL).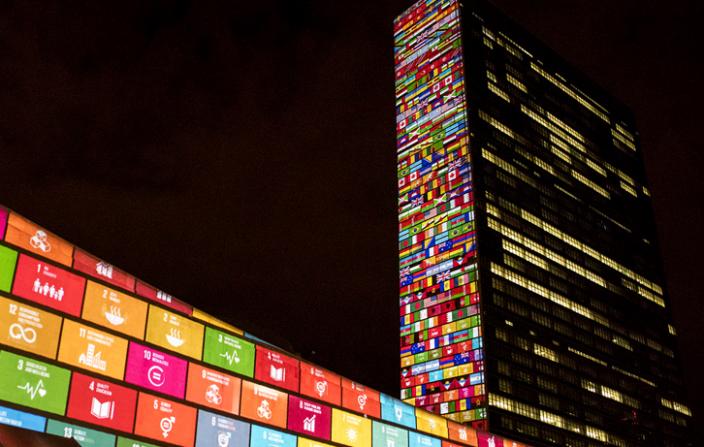 SEforALL activities during UNGA and Climate Week NYC 2020
This year marks the 75th anniversary of the United Nations General Assembly (UNGA). Taking place from 15-30 September, the UN will mark its 75th anniversary with a special event on 21 September under the theme The Future We Want, the UN We Need: Reaffirming our Collective Commitment to Multilateralism. Climate Week NYC 2020 will also run in parallel to UNGA.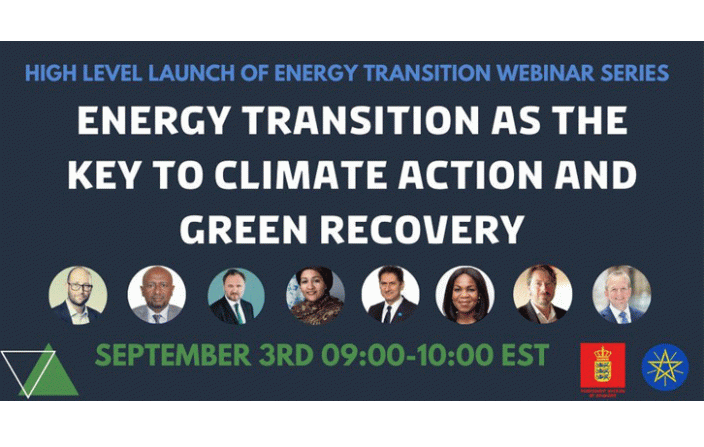 How to Achieve the Energy Transition - Climate Action Summit to Green Recovery and Beyond
The world has changed radically in the year since the Secretary-General's Climate Action Summit. It is now facing a global pandemic and the worst economic downturn in decades. The recovery from the pandemic also carries the opportunity of a transformation of global energy systems and thus accelerate climate action and development. On 3 September, Damilola Ogunbiyi gave remarks at the high-level launch event of a webinar series about the energy transition initiatives from the Climate Action Summit, hosted by the Ethiopian Minister of Energy and Water, the Danish Minister of Climate and Energy and the Danish Minister of Development Cooperation.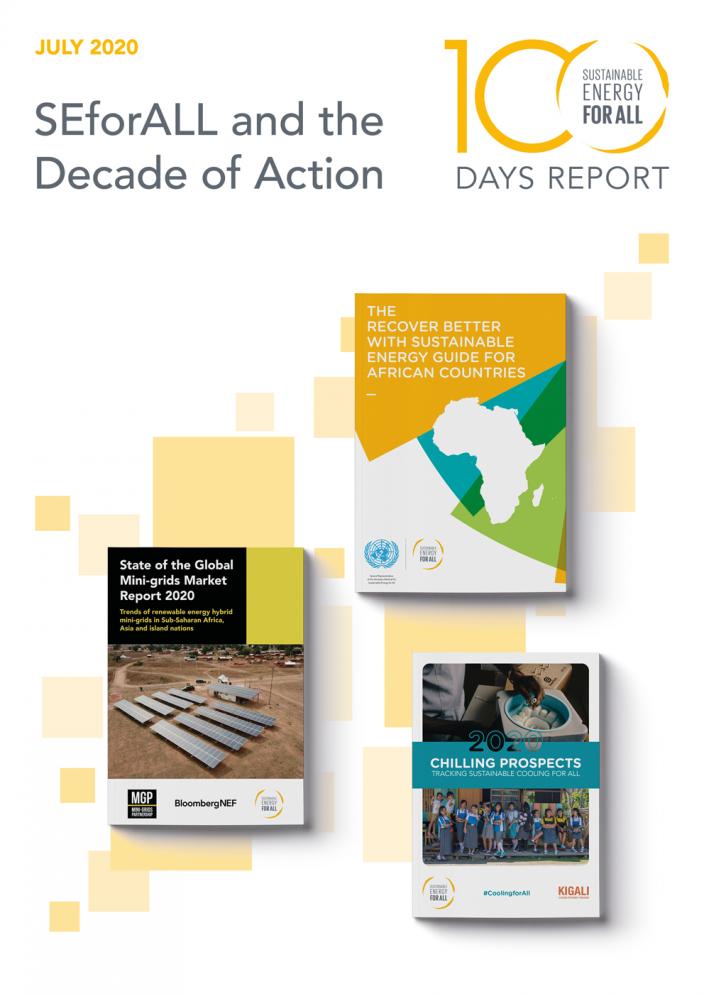 100 days report
24 Jul 2020
SEforALL and the Decade of Action - July 2020
This report provides an update on SEforALL's activities over the past 100 days, covering the period 10 April to 18 July 2020, offering an overview of how the organization is progressing in the Decade of Action for the Sustainable Development Goals (SDGs).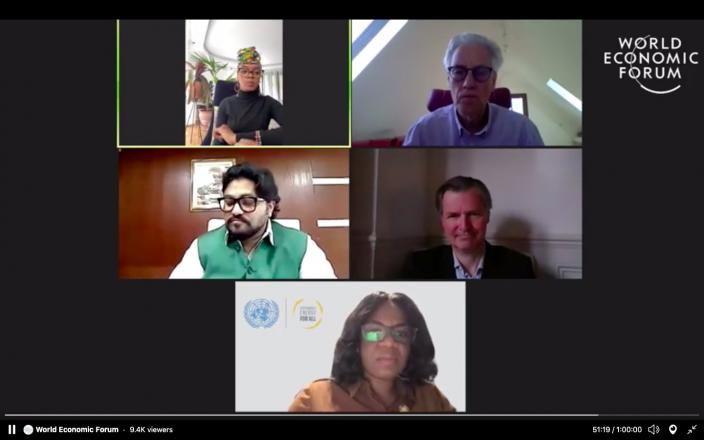 SEforALL at the United Nations High-Level Political Forum 2020
The High-level Political Forum (HLPF) is the central platform for follow-up and review of the 2030 Agenda for Sustainable Development and the Sustainable Development Goals. CEO and SRSG Damilola Ogunbiyi will participate in several virtual events of the HLPF with this year's theme "Accelerated action and transformative pathways: realizing the decade of action and delivery for sustainable development".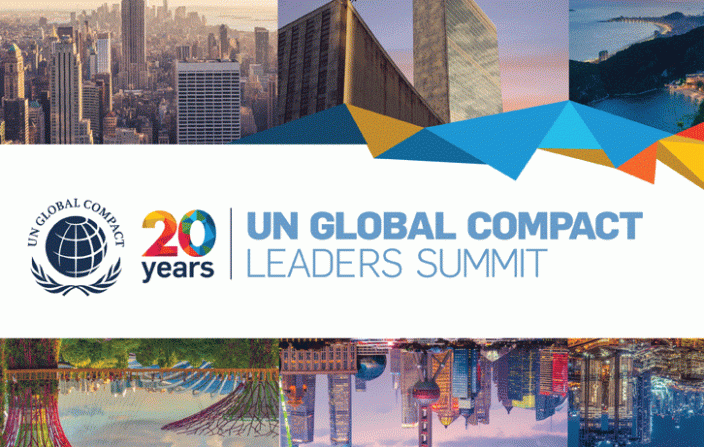 UN Global Compact Leaders Summit
The UN Global Compact Leaders Summit took place from 15-16 June. The virtual convening brought together leading voices from business, government, the UN, civil society and academia for a 26-hour conversation about how we can rebuild more inclusive economies and societies to set a new course for a socially just, low-carbon and climate resilient world, where no one is left behind. Our CEO took part in the 'SDG Power Hour' for a deep-dive discussion with journalist Femi Oke on 'How the energy sector can Recover Better from COVID-19'.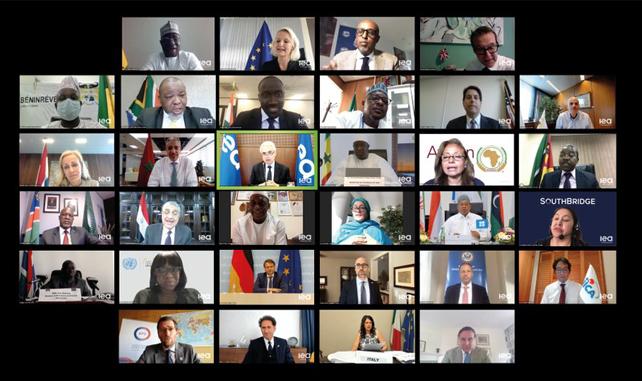 Africa Ministerial Roundtable
On 30 June, CEO and SRSG Ogunbiyi provided remarks during the Africa Ministerial Roundtable organized by the IEA focusing on COVID-19 impact on Africa's energy sectors. Her remarks highlighted the impact the pandemic is having on companies providing off-grid services that are critical to achieving access to electricity for populations across Africa. She also highlighted that this is a critical time to move away from the energy systems of the past and invest in the future, stressing that countries should implement measures and invest in sustainable energy infrastructure that will create a competitive advantage and deliver energy access at speed and scale.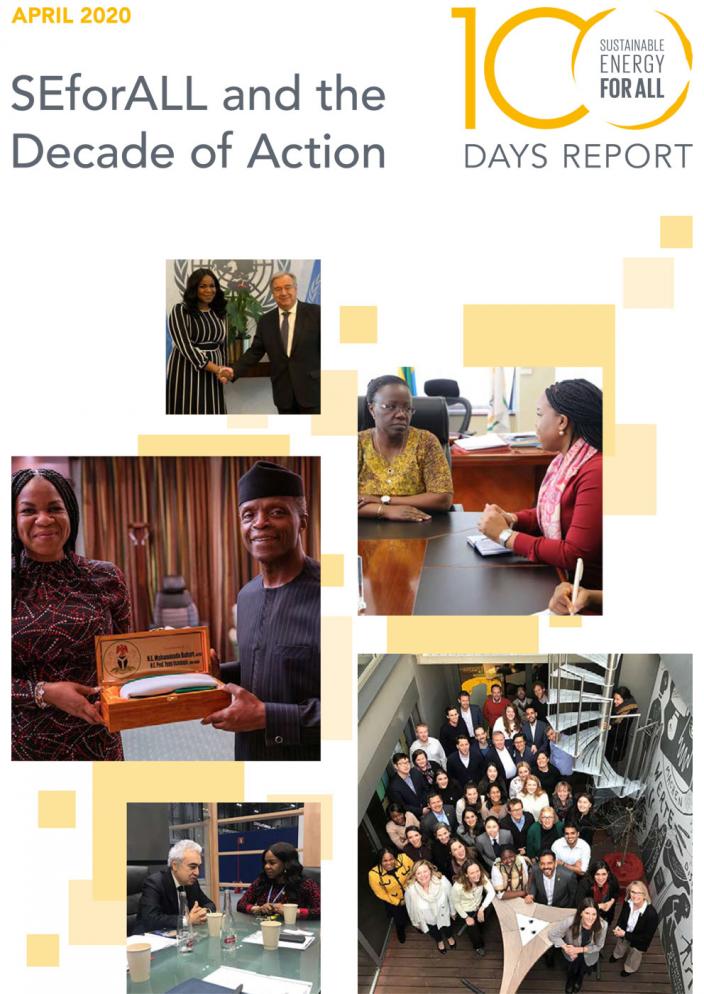 100 days report
10 Apr 2020
SEforALL and the Decade of Action - April 2020
The transition towards a new strategic approach has led to a busy three months in 2020 for SEforALL trying to align current and potential partners and funders around vision, and initiating new bodies of work. These activities are summarized in this first 100 Days Report.
G20 Energy Sustainability Working Group Meeting
Damilola Ogunbiyi led a SEforALL delegation at the first G20 Sustainability Working Group Meeting, organized by the Saudi Arabian G20 Presidency in Riyadh. SEforALL supported the organization of a one-day workshop about "Strengthening Institutional Cooperation on Energy Access." This was the first time the Energy Sustainability Working Group dedicated a full day on energy access and reached broad agreement on the equal importance of both access to electrification as well as clean cooking. The participants also agreed to move forward with energy access as one of the four ESWG priorities to be further discussed during the rest of the year in anticipation of the Energy Ministerial Meeting scheduled for September 2020. On the sidelines of this meeting, Damilola Ogunbiyi met with HRH Prince Abdulaziz bin Salman Al Saud, Minister of Energy, Saudi Arabia, Dr. Manur Muhta, Vice President for Operations of the Islamic Development Bank, and Nathalie Fustier, United Nations Resident Coordinator, Saudi Arabia.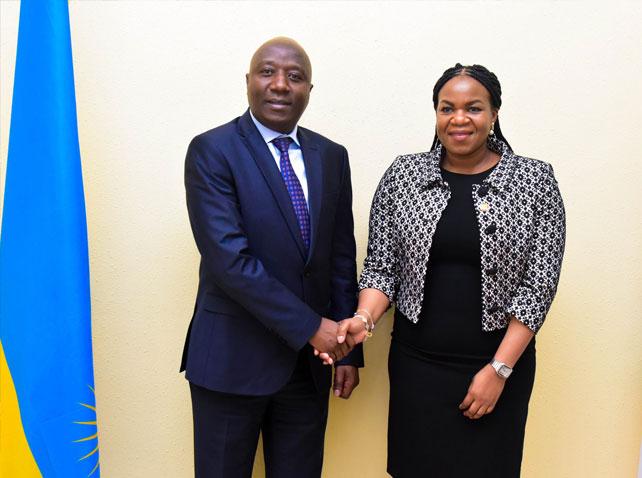 CEO and SRSG Damilola Ogunbiyi's official visit to Rwanda
Ahead of our Forum in Kigali, which is hosted jointly by the Government of Rwanda and SEforALL, CEO and SRSG Damilola Ogunbiyi undertook her first official visit to Rwanda. In her meeting with Prime Minister Edouard Ngirente, she highlighted the importance of implementation and adequate funding to achieve SDG7. With key event partners, the Minister for Environment Jeanne d'Arc Mujawamariya and the Minister of Infrastructure Claver Gatete, she discussed preparations for the Forum and how Rwanda and SEforALL can cooperate in the future. She visited with EU Ambassador to Rwanda Nicola Bellomo and met with representatives from international organizations, including Dr. Fode Ndiaye, UN Resident Coordinator, and Stephen Rodriques, UNDP Resident Representative. She also met with Hubert Ruzibiza, CEO of the Green Fund Rwanda, the Women Renewable Energy Organisation and with young leaders of the Kigali Global Shapers.