Urban Energy-Transport nexus: A tale of two hemispheres
BONN, Germany – As populations in cities across the world soar, transforming urban transport systems – and lowering their carbon footprints – is now a critical imperative. And, as a panel discussion of mayors and other leaders today at COP23 revealed, solutions are as wide-ranging as the challenges are different.
Rachel Kyte, Special Representative of the UN Secretary-General and CEO, Sustainable Energy for All, said the scale of the challenge is enormous. "By 2050, about 70 percent of the world's population – or 2-3 billion more people – will live in cities. If we continue to develop as we are today, greenhouse gas emissions from transport will grow. Congestion, poor air quality and accidents will also get worse."
"It's not just CO2, it's air particles, too," ENGIE Group CEO Isabelle Kocher added, noting that poor air quality is driving much of China and India's climate mitigation efforts. "We have to look for whole solutions."
California Governor Jerry Brown cut to the chase in offering a solution – curbing cars.
"The modern urban transportation system is creating what I'd call the 'dis-use of feet' … and it's a model that cannot work for 9 billion people on the planet," said Brown, speaking at the High-Level Plenary, organized by Sustainable Energy for All, The Global Covenant of Mayors and the Partnership on Sustainable, Low Carbon Transport (SLoCaT). "We have to envision a more elegant landscape with more bicycles and walking and less cars and noise."
But elegant design means different things to different cities, depending on location and income levels. It also requires finance and support from national governments.
All Transportation Solutions Are Local: For developed cities like Oslo, Norway, car-free zones and ride-sharing lanes are viable, effective clean transportation solutions. "We have the privilege of being wealthy," said Oslo Mayor Raymond Johansen.
For cities in Africa and South America, clean transport solutions are more complicated. In high-altitude Quito in Ecuador, the city is building the country's first underground rail transit system and cable lines that connect neighborhoods high in the mountains. (Tourists love the cable lines, too.)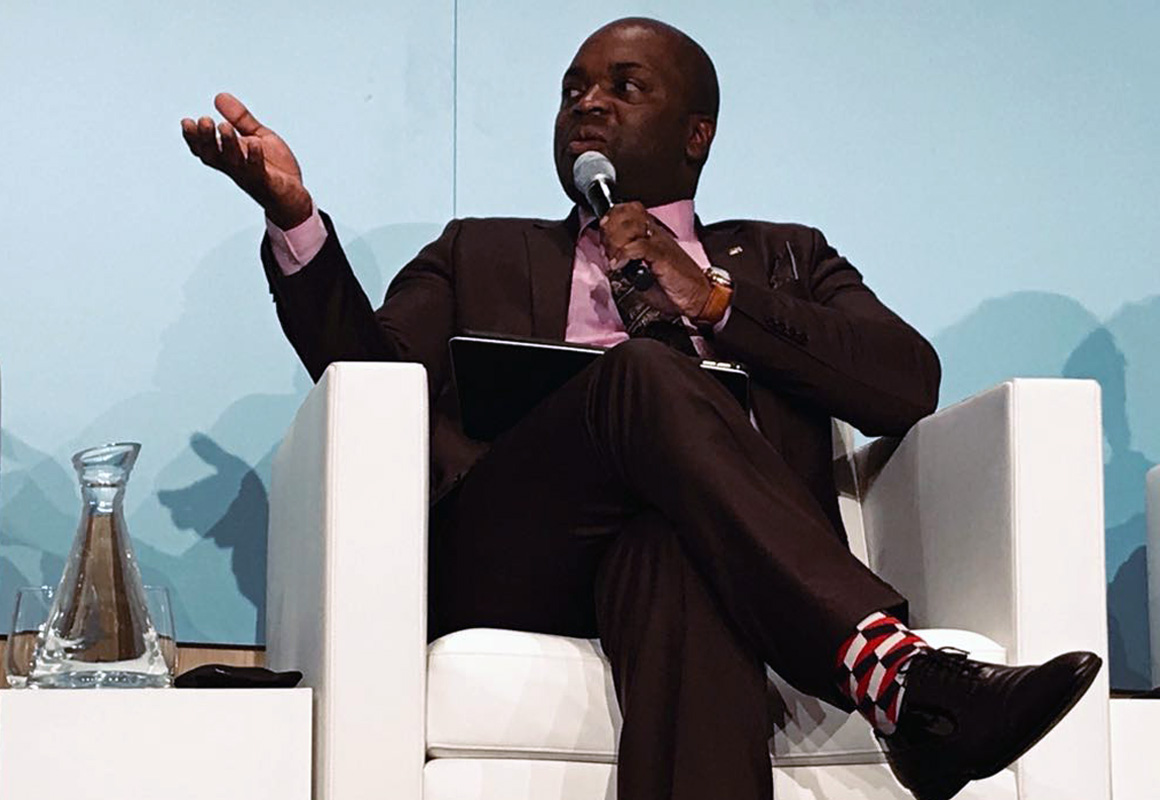 High Level Panel. Solly Msimanga, Mayor, Tshwane, South Africa
The city of Tshwane in South Africa is procuring compressed natural gas buses and solar panels for electric charging stations. But these steps are doing little to tackle the city's biggest transportation challenge by far: brutal work commutes in a city that covers 6,300 square kilometers and has historically divided development patterns due to the country's past apartheid system. "People are spending 2, 3 and 4 hours on the road to get to work and transportation is costing 60 to 70 percent of their salaries. It's not sustainable," Mayor Solly Msimanga said.
Cities Can't Do It Alone: Oslo's Mayor said the city has benefitted from having a national government that has made it easier – and less costly – for consumers to buy electric vehicles. Another advantage: the country gets most of its electricity from hydro power. The mayors from Quito and Tashwane do not feel this same support. "Misaligned priorities," Msimanga said.
Finance Support: Lack of development finance is another challenge the mayors discussed. "In order to achieve the NDCs, mayors need to have tools that offer us better access to finance so they we can help execute effective climate action," said Quito Mayor Mauricio Esteban Rodas Espinel.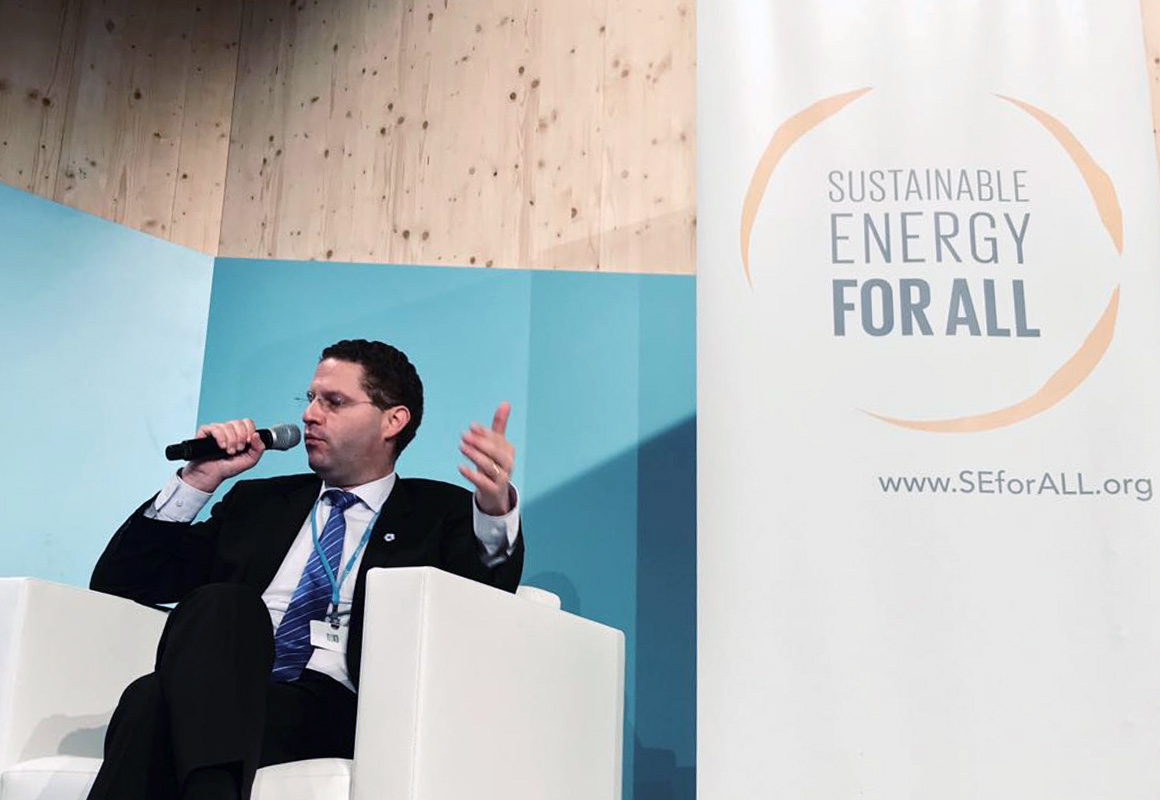 High Level Panel. Mauricio Esteban Rodas Espinel, Mayor, Quito, Ecuador
One shining light was mentioned, however: an electric bus corridor project in Mexico City that is being supported by the German Federal Ministry for Economic Cooperation and Development (BMZ.) "We're seeing cities around the world step up these challenge," said Dr. Tania Rodiger-Vorwerk, Director of Strategy and Policy Planning at the BMZ.
Best Quote of the Day
"It's too cheap to pollute today. You can continue to drive diesel cars, pollute and not pay anything," Oslo Mayor Raymond Johansen
In Bonn at the COP23? Join us at our side activities;
Find out more about what SEforALL announcements and activity at COP23 here, and follow us on Twitter - @SEforALLorg - for the latest updates