Universal Energy Facility
The Universal Energy Facility (UEF) is a multi-donor results-based finance (RBF) facility established to significantly speed up and scale up energy access across Sub-Saharan Africa, in line with SDG7 and the Paris Agreement. The UEF provides incentive payments to eligible organizations deploying energy solutions and providing verified end-user electricity connections (including mini-grids and stand-alone solar systems) and clean cooking solutions based on pre-determined standards.
SEforALL, in collaboration with several donors and partners, including Shell Foundation, The Rockefeller Foundation, IKEA Foundation, Power Africa, Good Energies, UK FCDO, Carbon Trust, Germany's Federal Ministry for Economic Cooperation and Development, GIZ, and the Africa Minigrid Developers Association (AMDA), established the facility in response to growing demands from the energy access sector for results-based financing.
More than 13 private sector mini-grid developers and industry associations supported the design of the UEF as an alternative to traditional tendering processes. Our approach is to support proven solutions and business models offered by experienced firms and organizations.
The UEF was launched in 2020 focusing on mini-grids deployment in Benin, Madagascar and Sierra Leone. In 2022, as part of the scale-up of the UEF, the mini-grids window is being expanded to additional countries and a new funding window on stand-alone solar for productive use (SSPU) has been developed.
The UEF aspires to be a USD 500 million facility, delivering approximately 1.3 million electricity connections and 300,000 clean cooking solutions, while reducing 4.8 MtCO2e of carbon emissions by 2023.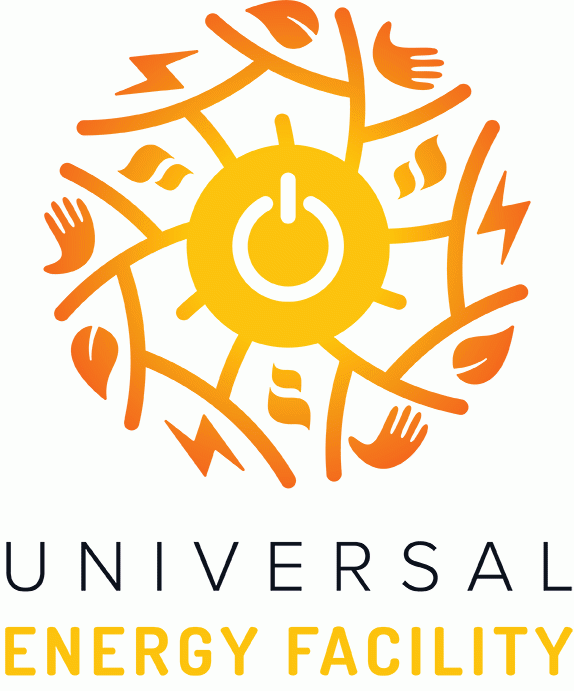 Universal Energy Facility