The Urban Energy/Transport Nexus: How Can Cities Be Drivers of Transformative Climate Action?
A leadership conversation during the High-Level Event on Global Climate Action
CONTEXT
By 2050, about 70% of the world's population will live in cities. Much of this growth will be in developing economies. If we continue to develop as we are today, the transport activity (passenger and freight) will grow considerably, doubling in some places if no action is taken.
Under Business as Usual policies greenhouse gas (GHG) emissions from transport will grow, while increased car use will exacerbate current problems of congestion, air quality, accidents and poor access to quality public services.
With a systemic transformation in the way we address energy, transportation and land use planning, cities can become engines of innovation that can help lower emissions, reduce pollution and create more sustainable places to live in.
This urban transformation comes together most clearly in the energy – transport nexus through a change in the way that urban transport is being powered.
SESSION STRUCTURE
The High-Level Plenary conversation will focus on the policy and business case for action. It will be followed by a roundtable discussion that will explore how to operationalize this agenda with a representative group of stakeholders.
A dynamic 90-minute, high-level conversation between city, transport and energy leaders.
12:15 pm – 1:45 pm
Monday, 13 November
Room #6, Bonn Zone
Running Order:
Scene-setter (10 mins) "What is the city but the people?"

Jerry Brown, Governor, California

Moderated discussion (55 mins)
Moderator: Rachel Kyte, CEO of SEforALL and Special Representative of the UN Secretary-General
Raymond Johansen, Governing Mayor, Oslo
Solly Tshepiso Msimanga, Mayor, Tshwane
Isabelle Kocher, CEO, Engie
Alain Flausch, Secretary General, International Association of Public Transport (UITP)
Q&A: with audience in the room – and via social media to extend the conversation outside the 'Bonn Zone' (15 mins)
Dr. Tania Rödiger-Vorwerk, Deputy Director General at Directorate 31 – Sustainable Development; Natural Resources; Economic Policy and Infrastructure; and Director of Strategy and Policy planning in the Federal Ministry of Economic Cooperation and Development
SPEAKER BIOGRAPHIES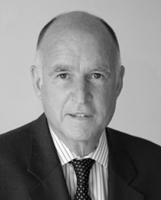 SCENE-SETTER
JERRY BROWN, Governor, California
Brown was elected Trustee for the Los Angeles Community College District in 1969, Secretary of State in 1970 and Governor in 1974 and 1978. As Governor, he helped create millions of jobs, strengthened environmental protections and promoted renewable energy. After his governorship, Brown lectured and traveled widely, practiced law, served as chairman of the state Democratic Party and ran for president.
Under Governor Brown, California has established nation-leading targets to protect the environment and fight climate change, and by 2030 the state will: reduce greenhouse gas emissions 40 percent below 1990 levels, generate half of its electricity from renewable sources, double the rate of energy efficiency savings in its buildings and reduce today's petroleum use in cars and trucks by up to 50 percent.
Brown attended the University of California, Berkeley, graduating in 1961 before earning a J.D. at Yale Law School in 1964.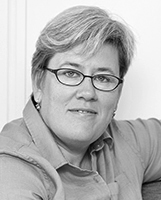 MODERATOR
RACHEL KYTE, Chief Executive Officer of Sustainable Energy for All (SEforALL), and Special Representative of the UN Secretary-General for Sustainable Energy for All.
A leading advocate for sustainable development, Ms. Kyte is focused on affordable, reliable and sustainable energy as the key to combating both poverty and climate change. As Special Representative for the Secretary General she is the point person in the UN for action towards the recently agreed global goal on sustainable energy. Ms. Kyte served until December 2015 as World Bank Group Vice President and Special Envoy for Climate Change, leading the Bank Group's efforts to campaign for an ambitious agreement at the 21st Convention of the Parties of the UNFCCC (COP 21). She was previously World Bank Vice President for Sustainable Development and was the International Finance Corporation Vice President for Business Advisory Services. Recipient of numerous awards for women's leadership, climate action and sustainable development, she is a Professor of practice in sustainable development at Tuft's Fletcher School of Law and Diplomacy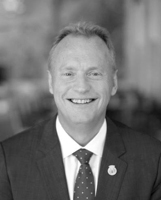 RAYMOND JOHANSEN, Governing Mayor, Oslo
Governing Mayor Raymond Johansen is the head of the City Government in Oslo. Mr. Johansen determines the portfolios of the Vice Mayors and coordinates the City Government's work. He also has the responsibility for civil protection and security in Oslo as well as international cooperation and policy.
At the age of 30, he was appointed to the City Government in Oslo as Vice Mayor for Transport and Nature Preservation, then representing the Socialist Left Party. Since joining the Norwegian Labour Party in 1997, Johansen has served as State Secretary in the Ministry of Foreign Affairs under both Cabinets of Jens Stoltenberg. Johansen served as the Secretary General of the Labour Party from 2009 until 2015 when he resigned to run for Governing Mayor of Oslo. On 21 October 2015 Johansen started his term as Governing Mayor of Oslo and leads a City Government Coalition composed of representatives from the Labour Party, the Green Party and the Socialist Left Party.
Mr. Johansen has very ambitious goals for the development of Oslo, ensuring a vibrant, green and climate-smart city with equal opportunities for everyone.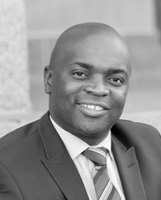 SOLLY TSHEPISO MSIMANGA, Mayor, Tshwane
Before he became a politician and upon becoming active in politics Mayor Solly Msimanga held a number of senior management positions in the private sector. Mr. Msimanga held positions as National Lead Director and Gauteng Provincial Director.
He is a graduate of the Democratic Alliance Young Leaders Academy. Mr. Msimanga previously occupied the position of DA Gauteng Spokesperson for Sports in the Provincial Legislature and also served on the Education and the Economic Development Portfolio Committees. He is currently the DA Chairperson in the Gauteng North Region.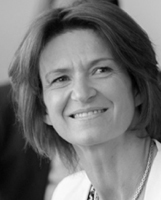 ISABELLE KOCHER, CEO, Engie
Ms. Isabelle Kocher serves as the Chief Executive Officer of ENGIE, a French multinational electric utility company, which operates in the fields of electricity generation and distribution, natural gas, nuclear and renewable energy. Having begun her career in manufacturing and finance, Kocher joined the French Ministry for the Economy in 1997 with responsibility for the telecommunications and defense budgets. From 1999 to 2002, she was industrial affairs advisor to Prime Minister Lionel Jospin. She joined the SUEZ Group in 2002 as head of corporate strategy and organization, before moving on to head up Lyonnaise des Eaux. In 2011, she was appointed as Chief Financial Officer of GDF SUEZ (now ENGIE), and as the company's Deputy CEO and Chief Operating Officer in 2014.
Isabelle Kocher is a graduate from Ecole Normale Supérieure, she holds a Postgraduate Certificate in Physics. Isabelle Kocher is a graduate from the Corps des Mines Engineering School.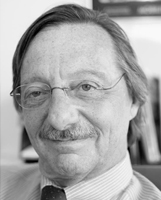 ALAIN FLAUSCH, Secretary General, UITP
Alain Flausch was selected Secretary General of UITP in September 2011 by the UITP Executive Board. This appointment acknowledged Mr. Flausch's long-standing commitment to public transport on the international stage. Mr Flausch was previously Chairman of the Finance & Commerce sub-committee of the UITP Metro Committee (2001-2009); he has also been a member of the UITP Executive and Policy Boards (2004-2009), an Executive Member of the UITP International Metro Committee (2001-2009), a Member of the Transport Management Committee (UITP) and Chairman of the Design & Culture Platform.
Mr. Flausch is also the President of the Belgian Union of Urban and Regional Public Transport (UBTCUR), which gathers together the three national public transport companies. He is a lawyer and holds a Master's degree from the University of Berkeley (California).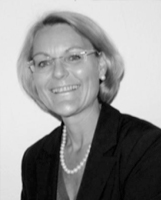 TANIA RÖDIGER-VORWERK, Dep. Director General, Federal Ministry for Economic Cooperation and Development
Dr. Tania Rödiger-Vorwerk is currently the Deputy Director General at Directorate 31 – Sustainable Development; Natural Resources; Economic Policy and Infrastructure; and Director of Strategy and Policy planning in the Federal Ministry of Economic Cooperation and Development (BMZ). Formerly, she was the Head of the Policy Planning Staff at the German Federal Ministry for Economic Cooperation and Development (BMZ), Head of the Department of General Personnel Matters and Personnel Development, and Deputy Head of the South Asia Department at the BMZ. Prior to her work at the BMZ, she was Deputy Head of the Department of International Affairs and Protocol of the City of Bonn as well as a senior consultant at the international management consultancy Kienbaum. She is a research fellow at the Faculty of Law in the University of Bonn, and a UNESCO staff member for its Global Educational Program in Munich and Seoul.
She studied Law and Northern Languages at the University of Freiburg and Munich, going on to earn a degree in law from the University of Munich, and her PhD in European Environmental Law.